How to Activate Windows 10 for Free in A Legal Way
If you are like most people who don't know How to Activate Windows 10 then you are at the right place. Because in today's guide I will tell you some simple and easiest methods to activate your Windows.
This guide is for beginners who are Users in the computing world and don't know a little bit about it. It can also be helpful for old computer users because I will provide some new tips & tricks which old user may also don't know about it.
As everyone knows that Microsoft announces that Windows 10 is a final version. So there is no more Windows update that will come in the future so it is recommended to upgrade to the newer version soon.
It is because Windows 7 is also going to end which means that it will never get update anymore. There are several ways to upgrade it like download Windows 10 ISO image and then burn it in USB or DVD and install it as you do usually.
Now the problem comes after you update Windows because it required activation after 30 days. Because this Windows 10 comes with the 30 days of free trial after it expires you will then need to purchase a license key and activate it. Otherwise, you will be restricted from using several features like changing the theme, installing some applications, won't get updates which may harm your PC as well.
Here question arises that is there any way to activate Windows 10 without purchasing a product key? The answer will be simply Yes, read this guide completely where I will tell you how you can do by yourself as well.
How to Activate Windows 10
Method 1: You use Windows 10 volume license keys to activate Windows 10
Step 1. You click on Start Menu and then look for the Command Prompt or you can search in Cortana.
Step 2. Now you right click on CMD and click on Run as Administrator a warning dialogue will prompt so ignore it and click on Yes.
Step 3. In the Command Prompt you add this command "slmgr /ipk yourlicensekey" (enter the key which you just copied from above according to Windows version and make sure to don't add quotes) & then you hit Enter.
Step 4. You let the code execute and it may take some time to wait for a few seconds until it executes completely and then moves to another step.
Step 5. After this, you need to enter this command "slmgr /skms kms8.msguides.com". It will connect you to the KMS server.
Step 6. When you successfully connected to the KMS server then you will need to enter this command "slmgr /ato". That's it will then show you a dialogue message saying your Windows is activated successfully.
Source: Windows 10 Product Key
Method 2: You use Kmspico to activate Windows 10
Step 1. First you are required to disable the anti-virus system TEMPORARILY. (Anti-virus companies won't allow activating pirated windows & office copies)
Step 2. You download KMSPico latest version by click these links :
Step 3. You install, and Run the Software you download .
Step 4.You press the red button and wait for the success message.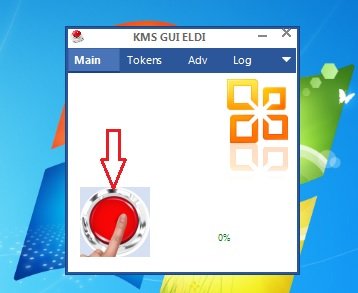 This Software can be used to activate :
Windows Vista Business/Enterprise/
Windows 7 Professional/Enterprise/Starter/Ultimate/Home Premium
Windows 8/8.1 All Edition
Windows 10 All Edition
Office 2007 2010/2013/2016
Windows Server 2008/ Standard/ Datacenter/ Enterprise/ 2008R2/ Standard / Datacenter / Enterprise
Windows Server 2012/Standard/Datacenter/2012R2/Standard/Datacenter
Windows Server 2016 (Theorically)
Method 3: You use Windows Loader to activate Windows 10
Step 1: You need to disable the anti-virus system TEMPORARILY.
Step 2: You download Windows Loader v2.2.2 by click one of these links :
Step 3: You install and run the software you download .
Step 4: You restart your pc .
Conclusion
These are some best and easiest methods for those who don't know how to activate Windows 10 so after reading this guide they will surely learn everything about it. The methods described above are 100% tested and are working fine without having an issue. I personally tested and that's why I am sharing with you so you can also get the benefits of it. It is because that there are most people who can't afford to buy a license key. In this case, they can get a copy of the key from above and activate it by using the method which I have given above.
Somehow if you don't know about the version and you want to activate it as well. Then I would highly recommend going for the activators as these are the only best solution which works automatically. So, you don't have to follow any extra and difficult steps just install it and you will then able to activate your Windows. Further, you can read by going to the links of recommended tools above and read how you can use them.
I hope you loved my work if yes then don't forget to share it with your friends because share is care. In this way, they can also get the benefits of these methods. If you find any of the method helpful and helped you in the activation please let me know in the comment section so the readers can also get an idea that these methods are working.
Tag: How to Activate Windows 10 for Free
Facebook Comments